Adrian Sylveen – conductor , violinist, artist, educator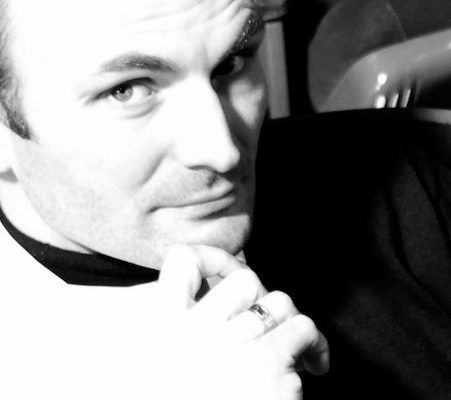 Adrian Sylveen enjoys a performing career both in the United States and in Europe. He is a founder and the artistic director of the Connecticut Virtuosi Chamber Orchestra, the Connecticut Lyric Opera Company, and the Classical Orchestra of Pila in Poland. From 2011 to 2013 he was a conductor for the Magnum Opus series with the New Britain Symphony – The Connecticut Virtuosi. He was also a frequent guest conductor with several leading Polish orchestras, including Olsztyn Philharmonic, Elbląg Chamber Orchestra, and others. He is also a founder of the newly formed, Hartford based Moniuszko Choir (2016).
Since 2012 Adrian Sylveen is on faculty of the Virtuosi Summer Music Institute at Tunxis College in Farmington, Connecticut, and, since 2015 a director of the Greve Opera Academy and Chamber Music Festival in Greve-In-Chianti, Italy.
In his career so far Adrian Sylveen has conducted approximately 35 operatic titles, more than 70 symphonies, and numerous concertos and chamber orchestral music works, with special emphases on music of Italian and Slavic  heritage. An active violin soloist as well as conductor, he has conducted and performed concerts in United States, Poland, Italy, Israel, Switzerland, Germany, and former Soviet Union.
Adrian Sylveen collaborated with many exceptional artists such as Brunilda Myftaraj, Eckart Lorenzen, Luca Rinaldi, Theodore Arm, Jurate Svedaite, Carl Tanner, Jorge Pita Carreras, Michael Wade Lee, Steven Frederiks, Neal Larrabee, Dmitri Novgorodsky, Rafael Lewandowski, Andre Anweiler, Martin Bresnik, Jadwiga Kotnowka, Marzena Diakun, Grzegorz Dabrowski, Daniel Borowski, Thomas A. Labadorf, Michael Gatonska, Volcan Orhon, Robert DeMaine, and many others.
Adrian Sylveen holds Master and post-Master degrees from the Yale University School of Music, where he studied with Prof. Erick Friedman, Peter Oundjian, and other members of the Tokyo String Quartet, and Paderewski Music Academy in Poznan, Poland (diploma with distinction) in the class of Prof. Jadwiga Kaliszewska. His other earlier important teachers were Barbara Schwartz, Jerzy Hazuka, Thaddeus Kochański.
Adrian Sylveen is a winner of prizes at competitions in Poland and in the United States, and had participated in several international Festivals such as Weimar, Łancut and others. He received the American Council for Polish Culture award ("for his eminent performances as conductor and violinist in U.S and Europe"), "Primus Inter Pares" Award given by the President of the Republic of Poland. He was awarded permanent US residence for "Extraordinary Abilities in the Arts".